Question
Find the following for path A in Figure 2.59: (a) The distance traveled. (b) The magnitude of the displacement from start to finish. (c) The displacement from start to finish.
Question Image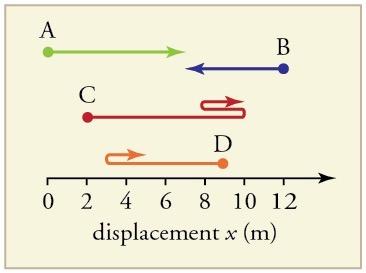 Comments
Submitted by ristesund23 on Tue, 08/28/2018 - 18:18
can you explain it using 'c'
Submitted by ariowicaksono on Sat, 09/22/2018 - 23:02
where's  the end of the arrow for number 1 A is the arrow stop at the 7 or 6
Submitted by ShaunDychko on Sun, 09/23/2018 - 07:56
Hi ariwicaksono, since we're reading from a picture this is open to personal opinion, but I would say the arrow stops at the 7.
All the best,
Shaun
In reply to where's  the end of the… by ariowicaksono