Question
Use Faraday's law, Lenz's law, and RHR-1 to show that the magnetic force on the current in the moving rod in Figure 23.11 is in the opposite direction of its velocity.
Question Image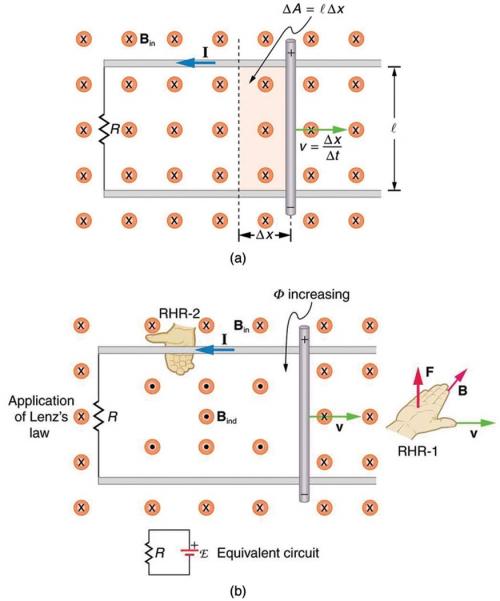 Final Answer
See solution video for an explanation.
Video Transcript
This is College Physics Answers with Shaun Dychko. As this rod moves to the right, there's an increasing area enclosed by this loop which is causing an increased flux and that's going to induce a current that decreases this flux. And so, the current is going to be going in the direction shown here with this blue arrow. And, now we use the right hand rule to figure out what direction of the force applied by this magnetic field will be on this current-carrying wire. So, we put our thumb in the direction of current to the wire which is upwards and our fingers should go in the direction of magnetic field, which is into the page, and then the palm is pushing in the direction the force would be, and that force would be to the left. And, there we go.