Chapter 23
Chapter thumbnail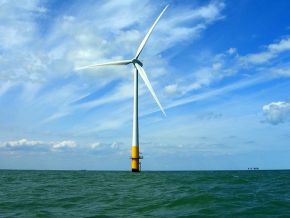 Chapter 23 : Electromagnetic Induction, AC Circuits, and Electrical Technologies - all with Video Solutions
Problems & Exercises
Section 23.1: Induced Emf and Magnetic Flux
Problem 2
What is the value of the magnetic flux through the coil in Figure 23.56(b) due to the wire?
View solution
Section 23.2: Faraday's Law of Induction: Lenz's Law
Section 23.3: Motional Emf
Section 23.4: Eddy Currents and Magnetic Damping
Problem 26
Make a drawing similar to Figure 23.14, but with the pendulum moving in the opposite direction. Then use Faraday's law, Lenz's law, and RHR-1 to show that magnetic force opposes motion.
View solution
Problem 27
A coil is moved through a magnetic field as shown in Figure 23.59. The field is uniform inside the rectangle and zero outside. What is the direction of the induced current and what is the direction of the magnetic force on the coil at each position shown?
View solution
Section 23.5: Electric Generators
Section 23.7: Transformers
Section 23.8: Electrical Safety: Systems and Devices
Problem 54
A short circuit to the grounded metal case of an appliance occurs as shown in Figure 23.60. The person touching the case is wet and only has a resistance to earth/ ground. (a) What is the voltage on the case if 5.00 mA flows through the person? (b) What is the current in the short circuit if the resistance of the earth/ground wire is ? (c) Will this trigger the 20.0 A circuit breaker supplying the appliance?
View solution
Section 23.10: RL Circuits
Section 23.11: Reactnce, Inductive and Capacitive
Section 23.12: RLC Series and AC Circuits